Qualification: MBBS, MS, FICOG, FRCOG
Infertility is on the rise worldwide, and IVF (In Vitro Fertilisation) seems to be the most common assisted reproductive procedure opted for by married couples, today. Based on the cause of infertility, your doctor is the best person to guide you with the most suitable option for your pregnancy. The whole procedure will take two to three weeks with a reasonably good IVF success rate. Before proceeding with the IVF journey, it is highly advisable for both partners to be aware of each step of the process—how it works, the total cost involved, and the success rate of it. IVF treatment doesn't come with a 100% success rate; hence, both partners should be financially, mentally, and emotionally prepared before saying yes to IVF treatment.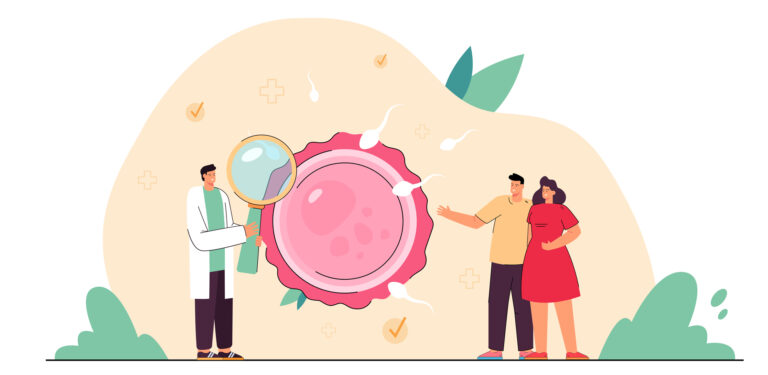 Let's talk about the some of the important tips to help with the treatment:
Do's before IVF
Exercise
Meditation
Yoga ( To calm anxiety & stress )
Start indulging in various forms of physical activities such as yoga, stretching or essential exercise, for a minimum of 45 to 60 minutes every day. It helps you steer clear of obesity and psychological stress while increasing insulin sensitivity resulting in overall improvement of ovarian function that doubles the chances of conception. Experts from a top fertility centre in Bangalore suggest that physically active men have improved sperm morphology.
Nutrition rich diet
A nutrition-rich diet is key to good tissue function. Focus on including seasonal fresh fruits, vegetables, high-protein diet while avoiding junk and processed food out of your daily routine. Antioxidants are great for improving egg quality and sperm parameters.
Sleep
Please do not underestimate the power of sound sleep since it will help you rejuvenate and heal the tissues before and during the IVF cycle day by day. Focusing on a healthy sleep pattern such as going to bed early and getting up early, will keep your mind relaxed, calm and happy.
Prenatal Vitamins
Women need to consume Vitamin Folic acid 5mg daily for a few months prior to the treatment to avoid any congenital disabilities in the baby. Antioxidants are equally crucial for both partners to have healthy gametes.
Psychological counselling
Before you inquire about everything, such as IVF cost in Motherhood Bangalore, or the procedure, know that this can be emotionally challenging, especially for couples who are very stressed about the treatment. It is advised to consult a counsellor at the best IVF clinic, who can guide both of you about the proper methods and actions to deal with such stress.
Continue work, sexual activity. You don't have to leave job.
Don'ts before IVF
Beware of substance use.
Both the partners should avoid smoking and alcohol consumption since it primarily affects the overall quality and formation of eggs and sperm.
Keep a close tab on your state of health.
It is common to overlook the state of your health while you are busy making other vital choices. Do inculcate healthy options, eat mindfully, opt for fresh food and keep your essential vitamins close.
Do's after Embryo transfer.
You don't need to go for a complete bed (?),occasional rest throughout the day will be good enough.
You can continue with your daily routine.
Keep yourself calm through meditation and soothing music.
Choose home-cooked food over anything else.
You should rest for at least 30 mins after inserting the vaginal progesterone tablet. Expect some whitish discharge during this insertion. Consult your doctor if you experience abdomen pain, vaginal bleeding, fever or unusual symptoms.
Don'ts after Embryo transfer
Avoid eating unhygienic food since it can cause intestinal infection
Avoid activities that can cause fatigue, such as swimming, exercises, running or unnecessary travelling.
Take your first step towards
happiness with India's
Trusted Fertility Chain
Need help? Talk to our fertility experts.
Had an IVF Failure? Take a Second Opinion.
"If you wish to get in touch with
Dr.Asha Baxi
, please book your appointment here."