Best IVF Centre in Chandigarh Punjab
About Motherhood Fertility and IVF Center - Chandigarh
Motherhood Fertility and IVF Center – Sector 43, Chandigarh started its operations in the year 2008 and is not one of the best IVF Centre in Chandigarh Punjab. The centre is part of Motherhood Fertility and IVF centers which are operating across India with 15 centres in 9 cities. The Motherhood Fertility and IVF Centers are distinguished for their impeccable success rate and focus on technology and research. With a proven track record spanning 15+ years, these centers have successfully made the dreams of thousands of couples come true, helping them enjoy the blissfulness of parenthood.  
The Motherhood Fertility and IVF Center – Sector 43, Chandigarh serves tricity (Chandigarh, Mohali, Panchkula) and nearby areas such as Zirakpur, New Chandigarh, Kharar, Landran, Dera Bassi, Ambala, Pinjore, and also caters to other cities in Punjab, Haryana and Himachal Pradesh.
This Chandigarh centre of ours is the best fertility clinic in Chandigarh with state-of-the-art infrastructure and well-equipped laboratories including the latest equipment for embryo observation, managed by qualified specialists. The centre also provides expert consultation and has consistently achieved a high success rate in fertility treatments such as IUI, IVF, ICSI.  
Motherhood Fertility and IVF Centre – Sector 43, Chandigarh  maintains a safe, comforting and supportive environment for mothers who aspire to begin their journey toward achieving a sustainable and successful pregnancy. 
EMI Options:
Loan facility is provided by FIBE.
Timings:
* Monday to Saturday | 9 am to 7 pm
* Sunday | Closed

Fertility blood tests – Male fertility test and female fertility test
Best IVF Doctors in Chandigarh
Motherhood Fertility and IVF Center, Chandigarh has a team of the best infertility specialists in Chandigarh, having years of experience in performing extensive infertility treatments such as IVF, IUI, and ICSI. With the assistance of a team of embryologists and clinical staff, our best IVF doctors in Chandigarh have delivered successful infertility treatments. Our experts not only provide medical treatments but also infertility counselling which helps the patients emotionally and psychologically to go through the process of treating infertility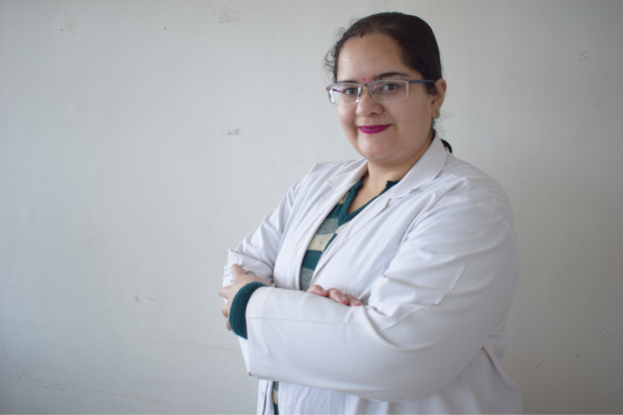 MBBS, MD (Obs and Gynae), FRM (Fellowship Reproductive Medicine)
IVF Specialist in Sector 43, Chandigarh
To know more about In Vitro Fertilisation (IVF), Intrauterine Insemination (IUI), Intracytoplasmic Sperm Injection (ICSI) and other fertility-related treatments call us at 0172 – 5088088 or click here to Book your appointment  to consult with the Best Fertility doctor in Chandigarh.
Motherhood Fertility and IVF Center - Chandigarh
SCO 138-139-140, Level II,
Sector 43-B, Chandigarh, India
Weekdays Hours: 9 AM To 7 PM
Sunday Hours: Closed