IVF Specialist in Coimbatore
Qualification: MD(OG), Poster Doctoral fellowship in Reproductive medicine
About Dr. Abineya A R – Motherhood Fertility and IVF Centers
An expert hand with two decades of expertise in the fields of gynecology and reproductive medicine!
An expert in the prevention, diagnosis, and management of reproductive problems, Dr. Abineya is a clinician par excellence who offers dedicated service to her clients. She aims at improving or maintaining reproductive health and allowing people to have children at a time of their choosing.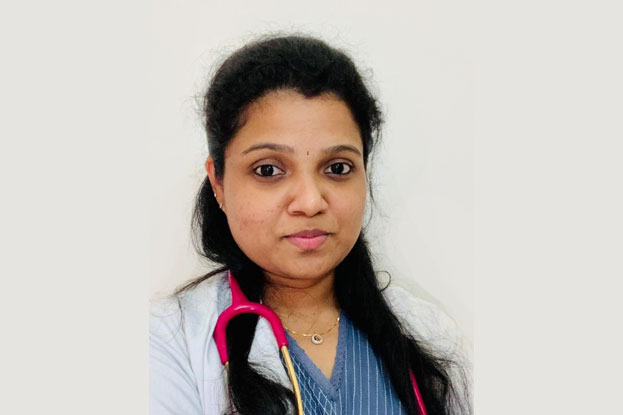 She addresses issues of sexual education, puberty, family planning, birth control, infertility, reproductive system disease (including sexually transmitted diseases), and sexual dysfunction. She also covers menstruation, ovulation, pregnancy and menopause, as well as gynecologic disorders that affect fertility.
Dr. Abineya completed her MBBS from Govt Medical College, Kanyakumari. She went on to obtain her Topper in Postgraduate Examination from Annamalai University. She has Fellowship in Reproductive Medicine and Trained under Dr.Mirudhubhashini
If you are looking forward to meeting an expert in the fields of the prevention, diagnosis and management of reproductive problems, Dr. Abineya is the ideal choice for you. Book an instant appointment online with the expert now!
EDUCATIION

MBBS – Govt Medical College, Kanyakumari
Fellowship in Reproductive Medicine – Annamalai University
PROFESSIONAL MEMBERSHIP
Coimbatore OG Society
Indian fertility Society
LANGUAGES KNOWN
Consult with the best IVF doctor- Dr. Abineya A R in Coimbatore. To know more about Advanced fertility treatments for all your infertility problem, Call us on
08067238900