Qualification : MBBS, MS(OBG), FMAS, DMAS, FRM
Planning for pregnancy? Here're 5 important tips.
Parenting can be a very joyful and rewarding experience, even a life changing one. The unconditional bond that you share with your kids can be very enriching and fulfilling. At the same time, becoming a parent is no joke. It's a big deal, and there's a lot you need to consider before you make the decision. Along with a lot of love, raising a child takes a lot of patience. It requires a lot of dedication and commitment to raise a child, and to figure out what's best for them. And as they grow and evolve, so do their needs. Even though it is quite a challenge, parents around the world would agree that pregnancy has been one of the best decisions in their life, if not the best.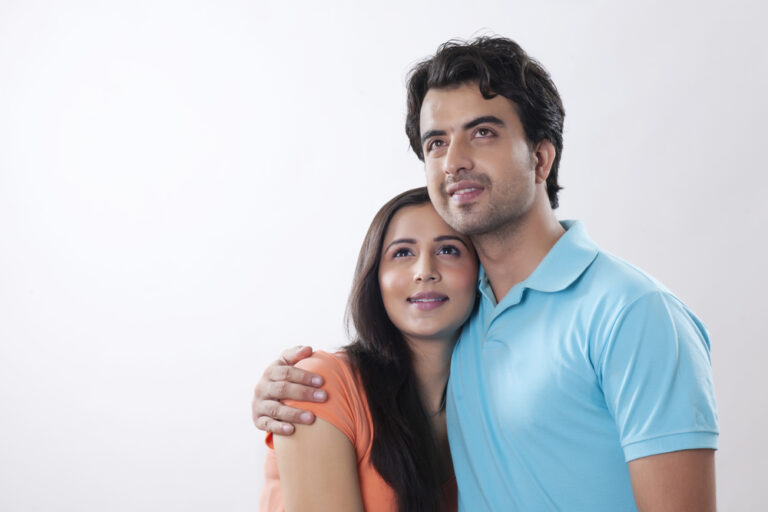 Plan your pregnancy: For a healthy baby and a healthy you
One thing's for sure, bringing a child into this world is not an easy task. But it can certainly be made easier. All it needs is some thoughtful planning. For a couple deciding to have a child, it's important to consider planning the pregnancy. Planning the pregnancy will make things a lot easier for you, preparing you for all the physical and lifestyle changes. Besides, it helps keep you and your future baby as healthy as possible. If you're someone who's thinking of getting pregnant and has no clue how to go about it, you've come to the right place! We're here with some healthy pregnancy tips for first time moms-to-be. So here are some effective pregnancy care tips to guide you for a healthy pregnancy.
Say no to birth control
First things first; if you are planning to conceive, it is essential that you discontinue using any form of birth control. It is widely considered as one of the most important tips to get pregnant. Studies have shown that it is much easier to get pregnant after avoiding the use of contraceptives like birth control pills. Some women even get their first period within a few weeks of quitting the pill. And your first cycle of trying to conceive starts right when your period starts.
Upgrade to a nutrition-rich diet
One of the most important pregnancy tips for the first time moms- follow a diet that's high in nutrition. Pregnancy can take a toll on the body. And so it becomes necessary to boost your body's nutritional stores to give your best shot at pregnancy. Including a multivitamin in your diet is a great way to increase your nutrient consumption. You can even take prenatal vitamins that are specially formulated to fulfil the body's nutritional needs during pregnancy. They can help you overcome the nutritional deficiencies during the initial pregnancy stages. Folic acid or folate supplements can be another great addition to your diet when you're preparing for pregnancy. It is known to help prevent neural tube defects during early pregnancy. You can also source your vitamins and minerals from a healthy and balanced diet; just remember to choose whole foods over anything processed.
Get regular physical exercise
Getting regular physical exercise not only keeps you fit physically, but also mentally. A great way to prepare for pregnancy, it is one of the most recommended pregnancy care tips. After all, the healthier you are, the better your chances of a healthy pregnancy. For someone planning pregnancy, it is advisable to engage in a minimum of 30 minutes of moderate physical exercise regularly. You could even get started with something as easy as a walk, or a jog if you want to challenge yourself a bit. You could also try yoga as it is a great way to exercise your body and mind. Moreover, practising yoga regularly is also known to benefit your fertility in different ways. It can even help you with the emotions and anxiety involved in the process of conception.
Give up tobacco, alcohol or drugs
Here are some healthy pregnancy tips- give up tobacco, alcohol and drugs. Consuming drugs, alcohol and tobacco can harm you and your future baby's health in many different ways. Exposing the unborn child to harmful chemicals, such unhealthy habits can even restrict blood flow and cause preterm labour. While drinking alcohol can put the baby at risk of Foetal Alcohol Syndrome, consuming illegal drugs can cause various birth defects.
Get your tests done
Helping you diagnose health problems before they become severe, getting your routine physical checkup done is an important part of preparing for pregnancy. A thorough physical examination will give you a clear picture of how prepared your body is for a healthy pregnancy. And though healthy pregnancy is mostly concerned with women, it's always a good idea to get the male partner checked as well. Studies suggest that 30% of infertility cases are due to male fertility issues. So just to be sure, it is advisable to get a fertility blood test done as well.
Pregnancy is a precious part of life, and there's a lot you need to do when you're planning to add a baby to your family. But with some good pregnancy care tips and a little bit of preparation, your aim for a healthy pregnancy can easily be achieved. So if you're someone who's planning for pregnancy, pay us a visit at Motherhood IVF Hospital, and we'll guide you on your journey from conception to birth to advanced technologies like ovulation induction process. Motherhood IVF hospitals are among India's leading centres for women and child healthcare. With a strong legacy of expertise and compassionate care, Motherhood IVF is dedicated to offer you the best of healthcare.
Take your first step towards
happiness with India's
Trusted Fertility Chain
Need help? Talk to our fertility experts.
Had an IVF Failure? Take a Second Opinion.